ProBikeKit have been proudly supporting Theory Racing this year, an elite enduro mountain bike team that competes in the Enduro World Series (EWS).
The team is headed up by pro mountain biker, Nic Bean. As well as Nic, Theory Racing is composed of: Julie Duvert, a pro-enduro rider from France; Bradley Harris, a mountain biker from New Zealand, who earned his place via the Pinkbike Academy; and Ivan Williams, the team's junior ambassador. Together the team competes in some of the highest-caliber enduro events across the world.
We caught up with Nic on a video call. He was in Nice, France–his home away from home; we were in PBK HQ, aka Manchester Airport, dreaming of Nic's home away from home. Framed by blue skies, Nic is donning dark shades and a tank top, out of necessity. He says it's too hot but from where we sit, Nic's in an enviable position.
For an overview of enduro racing and the Enduro World Series jump to the bottom of the page.
Enduro Racing Summary
Enduro World Series Summary
The Origins Of A Theory
Before Theory Racing, Nic worked as a mechanic in the mountain-bike mecca that is the Santa Cruz showroom, in Santa Cruz. While finessing his skills with a wrench, Nic also managed to sneak in a career as an elite enduro rider. From the outset, Nic demonstrated early promise in the U21 categories; at only 19-years old he won the US U21 National Enduro Series title in 2017. Following this prestigious victory, he went onto to compete internationally in open EWS events.
Nic finished the 2019 season mostly as a privateer, sourcing his own sponsors and funding. It was then, he tells us, "Me and some of my buddies were looking round for teams but I wasn't really seeing anything I connected with. A lot of the teams are linked with and run by a sponsor with no real connection to the team. For me, the biggest thing on race weekend is the feeling within the team, how happy you are going into the race and with my team mates. The backers of a team contribute a lot to this; if they aren't fully invested, it comes through in team morale. So with two teammates, I started Theory Racing with the idea of finding our own sponsors."
Unfortunately, from there Theory's journey is one frequently repeated in cycling at the moment; a team with hopes and dreams enters 2020, only to be faced with one the most challenging times to form a cycling team, as we all know. "But by 2021," says Nic, "things were going pretty well. We had three elite riders, myself, and a junior racer. But I was doing a lot of the organizing and running around; this year [2022] we've been able to have a bit more of a professionalized set up. It's a cool set up now, with the focus being on Julie and Bradley."
Theory To Date
Theory are now two races into the Enduro World Series. They kicked things off in Tweed Valley, in Scotland, which was followed by an event in Petzen, Slovenia. Nic is positive about how the team performed. "Fortunately, the sun shone for the race in Scotland. It was a pretty smooth and steady start for the team. In terms of operations, it was super smooth: there were no mechanicals, issues with the van, or anything else. It's pretty much what we hoped for, just to get everything dialed in for the season."
The Developing Theory
The next few rounds the team will continue to hone their race day organization. "I want to get all the kinks sorted," says Nic, "so that when we get to the next step in the program, in a couple of months, we have a system in place for someone to step in and help out."
At the moment, Nic wears many hats for the team. He's bike mechanic and team manager, and later on this season, "I'd like to come back and do some rounds too, because I love racing. Especially the North America rounds."
For the remaining six rounds of the EWS Nic says, "I'd like to see Bradley and Julie putting in the performances and getting the results they're looking for. But it isn't just about getting the results. I want us to be working well as a team. It's important that keep a focus on the content and the story too."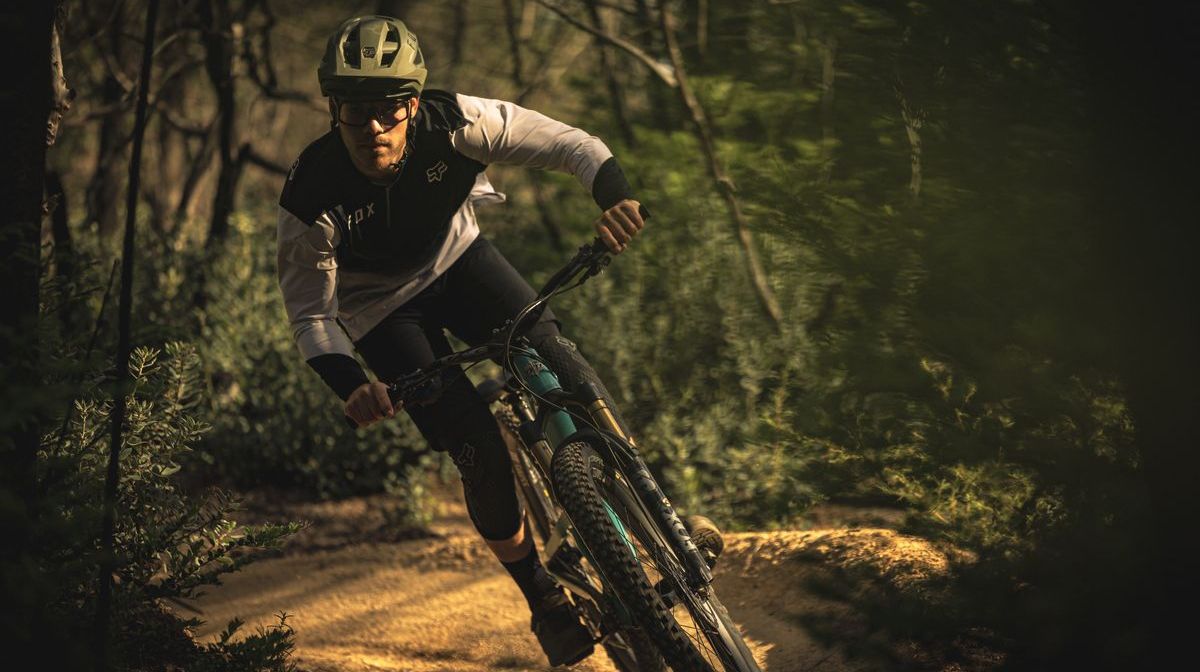 What Is Enduro Mountain Biking
Enduro racing is a form of mountain bike racing, in which riders compete to be the fastest across certain timed descents. Events are usually four to six stages, with stages ranging from three minutes or so, to 20 minutes. Regardless of the length of the descent, they are always fast and furious.
Timed sectors are linked by an un-timed "liaison", though riders will have an overall time in which they must complete the full route. Liaisons are typically the cycle to the top of the climb, and can be in excess of an hour long. On occasion, chairlift assistance is offered.
The winner of an enduro event is the rider with the quickest cumulative time down the timed sections. Or as Nic summarizes enduro racing, "You park somewhere, ride to the top, and have some fun coming down."
The format makes for very exciting racing. Victories can be determined by mere seconds, so every stage is raced like it is the difference between winning and losing.
The Enduro World Series
The Enduro World Series is a set of eight races that take place across the world. Racing began on the steep slopes of the Tweed Valley in Scotland, which was followed by a race in Petzen, Slovenia. The remaining calendar is:
25 Jun — Canzei, Italy
06 Aug — Whistler, Canada
13 Aug — Burke, Vermont, USA
20 Aug — Sugarloaf, Maine, USA
17 Sep — Crans-Montana, Switzerland
24 Sep — Loudenville, France
For all things cycling and the latest news, follow us on Instagram, Twitter and Facebook.